Dear Educators:

I have always loved the classroom. Since I left school to become a full time writer, I've fulfilled my yearnings with in-person Author Visits.

I'm available for school and library visits, writers workshops, book signings, book clubs, summer reading programs, and other events we brainstorm together. SEVEN TEARS INTO THE SEA (contemporary Celtic fantasy YA) and THE WILD ONE, the new first book of the PHANTOM STALLION series (MG) are my current books, with MUSTANG MOON coming July 4th and DARK SUNSHINE in October.

Feel free to contact me directly with your ideas or write to Anna Elling, my publicist at Simon & Schuster.

Thanks for hanging in there,






IN PERSON AND VIRTUAL AUTHOR VISITS
Contact [email protected]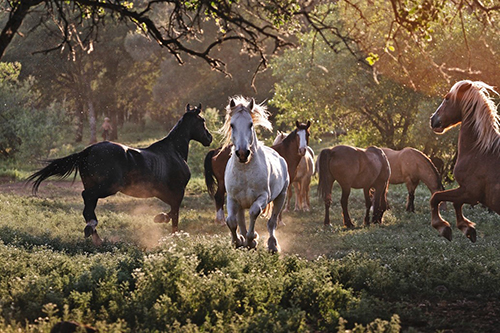 WHAT IT MEANS TO BE A MUSTANG
Based on Terri's award-winning non-fiction book WILD AT HEART: Mustangs and the Young People Fighting to Save Them, this all-grades presentation does a lot of myth-busting as it uses wild horses to explore the impact of modern science on history, eco-systems and current events. Students interact with Terri via realia -- they see a delicate horse fossil close up -- and learn to model wild horse body language for friends as they view images by Pulitzer Prize winning, National Geographic photojournalist Melissa Farlow. Adapted according to grade-level.
Emphasis: fact-checking, evaluating sources, interdependent relationships in eco-systems
---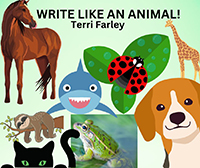 WRITE LIKE AN ANIMAL
It's a STEM workshop. Not a writing workshop? Yes, it's both! Science and language arts come together in this hands-on workshop for students grade 5-10. With the aid of on-screen realia and presenter/pupil interaction, young writers learn how relationships between prey and predators (including humans), environment and the physiology of structure and function impact the perspective of the character in setting and conflict. Movement and free-choice of the viewpoint animal makes it fun to create fact-based fiction. This workshop syncs well with Terri's non-fiction work WILD AT HEART: Mustangs and the Young People Fighting to Save Them, which was honored by the National Science Teachers Association
Emphasis: Identifying point of view and perspective, creative writing, complementarity of structure and function
---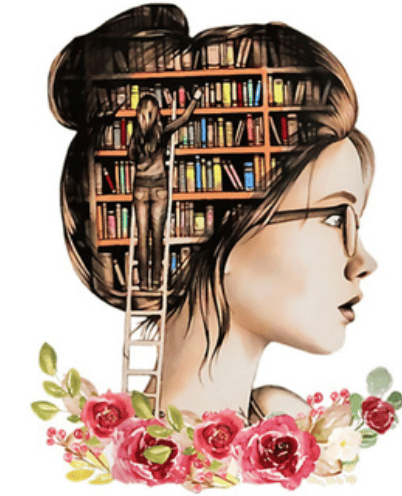 TELLING THE WILD HORSE STORY IN FACT AND FICTION
Join Terri Around a Virtual Campfire to Hear the Stories Behind Her Books
The lively art of storytelling pumps up students' listening skills as they journey with Terri from a sickly childhood where horses only existed in books to city-cowgirl on the trail of real-life mustangs. How did the Phantom Stallion series, which has sold over two million copies worldwide, begin? Farley tells how writing helped her meet and adopt the real Phantom Stallion. Stories, realia and images by National Geographic photojournalist Melissa Farlow allow listeners to ride along on rangeland research and walk the sidewalks of New York City to interview scientists for Terri's fiction and non-fiction work. Terri includes appreciation for classroom skills from reading and evaluating online sources to meeting deadlines and working with teacher/editors which helped her reach her goals. Most of all, she emphasizes that students' heads and hearts can help them enjoy adventures and achieve dreams. (Suitable for all ages; great for parent nights and large-group presentations)
Emphasis: Following main presentation, students and Terri play Two Truths and a Lie to test listening skills and ability to make inferences based on what they've heard.
---
NEW WORKSHOPS by arrangement with Terri:
BACKBONE, NOT WISHBONE : Use Your Skills to Change Your World (Secondary and Professional Development)

WRITING COWGIRL AND COWBOY POETRY -- April is Poetry Month!