When she's not writing or researching the West's wild horses, Terri Farley enjoys visiting classes from K-12 and talking with colleagues at state, regional, and national conferences of teachers and librarians. Young author festivals are her favorites.

Nevada teachers and librarians: Terri is a presenter for Humanities on the Road, so grants are available to help you host her presentations. Click here for details.
---
Wild at Heart: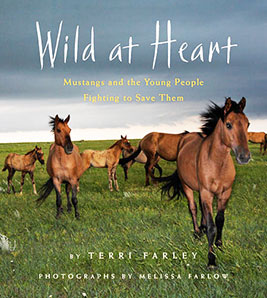 True science, history and eye-witness accounts of America's wild horses from Houghton-Mifflin-Harcourt. Click here for the Teacher Guide
---
WHAT IT MEANS TO BE A MUSTANG:
This highly visual presentation is based on Terri's non-fiction book WILD AT HEART: Mustangs and the Young People Fighting to Save Them. It explores the impact of modern science on the history, social structure and current events surrounding wild horses. Research by respected scientists, Terri's own eyewitness observations and photographs by Pulitzer Prize winning, National Geographic photojournalist Melissa Farlow create a you-are-there experience for all ages. By arrangement, this presentation may include both Melissa Farlow and Terri Farley who can present to large groups and provide hands-on workshops in narrative nonfiction, photojournalism, creative writing and photo fun with cell phone cameras.
---
WRITE LIKE AN ANIMAL - STEAM-synced school workshop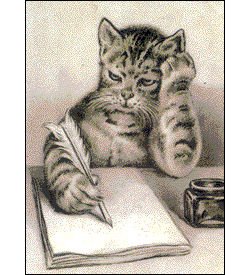 Science and literature come together in this hands-on workshop for students grade 4-8. With the aid of realia and presenter/pupil interaction, young writers learn how relationships between prey and predators (including humans), environment and the physiology of structure and function match with character, setting and conflict. Writing from animal viewpoints to create fact-based fiction makes abstract concepts take root as reality in students' memories. This workshop ties in with my non-fiction book WILD AT HEART: Mustangs and the Young People Fighting to Save Them, which was honored by the National Science Teachers Association (Available as educator in-service workshop).
---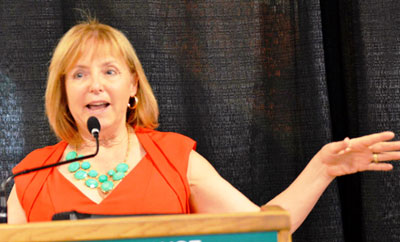 NON-FICTION WRITING FOR THE FICTION WRITER
Do you find yourself talking about the true stories behind your fiction? Use your existing skills to turn "out-takes" into nonfiction kids want to read. You'll leave this workshop with the skeleton of a non-fiction book that can build your credibility and broaden your audience
Add this related workshop for a more immersive experience:
BACKBONES, NOT WISHBONES helps writers examine their own work to excavate real-life issues they care, then match existing experiences and skills to empower readers take action.
---
Terri's workshop topics are wide-ranging and flexible, but here's a sample:
WRITING THE WEST
This interactive brainstorming and Power Point presentation jump starts students' imaginations and sensitizes them to the settings, characters and conflicts of the West. This session stresses that writers of all ages have stories only they can tell.
HOOKED ON HORSES: HOW THE PHANTOM STALLION'S STORY BECAME A BOOK SERIES AND HOW TERRI FARLEY BECAME AN AUTHOR
In a presentation which makes rich use of the art of lively storytelling, audiences learn about the journey that took Terri Farley, author of the popular young adult series, Phantom Stallion, from a sickly childhood to becoming a city-cowgirl on the trail of the real-life Phantom Stallion which in turn led to her becoming an author. The Phantom Stallion series has sold over two million copies worldwide, but how did it begin? Farley explains how she "met" and adopted the real Phantom Stallion and how she transformed her true life experiences into fiction. Based on the wisdom gleaned along the path, Farley emphasizes the importance of reading — both non-fiction and fiction — as well as having the courage to pursue adventure and the tenacity to undertake hands-on research. She also shares her unbeatable formula of using one's head to follow the heart. Audience interaction is strongly encouraged.
THE IDEA FACTORY
This creative writing workshop uses left/right brain techniques to supplement the rigors of classroom writing. Small groups and hands-on participation lead to writing confidence with games such as "I See By My Outfit" and "Slug Salad."


Teacher inservice sessions are available
Student session may be aligned with standards/requirements by special arrangement
MUSE ON THE RUN: Finding the 25th Hour to Write
Terri Farley's popular time-management workshop for adults has been given to national writers' conferences from New York to Los Angeles. Pairing her own research and experiences with a pre-workshop questionnaire, Terri presents a hands-on, fast-paced session that has been tailored to varied groups such as working parents, equestrians, attorneys and teachers. Motivated participants leave the session with the skills and strategies to claim the snippets and blocks of time that can add up to a writing career.
GETTING YOUR STORY STRAIGHT
Using a workshop format designed to inspire writers — whether novices or veterans — to write "from their roots," Terri Farley's interactive presentation aims to enable authors from all backgrounds to develop new skills.

Farley uses a variety of practical exercises, developed over many years of leading workshops, to help writers mine their own memories for details of forgotten events. Then, with these past experiences fresh in their minds, they are able to access stories only they can tell. As they learn to write "from their roots," they can imagine and put into words vivid characters, settings, and scenarios, and make their writing more memorable by putting emphasis on senses. Drawing on the work of Gabrielle Rico (author of Writing the Natural Way), Farley also leads participants to discover the power of "clustering techniques" and "the power of three," illustrating that using three supporting facts or details adds power to a piece of writing.

Creativity is contagious to writers at all levels. Student writers gain new confidence (an important asset in taking writing tests); more experienced authors with publication in mind receive tips on finding their marketing platforms.
WRITING YOUR WILDEST DREAMS (with Suzanne Morgan Williams)
Suzanne Morgan Williams and Terri Farley have done some crazy things while researching their fact-based fiction. Suzanne has been stranded on sea ice in Hudson Bay. Terri rode at a full-out gallop across the Nevada range as part of a Pony Express reenactment. In this workshop presentation, they set their collective sights on a new challenge — to guide literary-minded participants to identify their dreams, focus on their own unique stories, and mine their deepest memories to create fresh and original writing.

Together, Morgan Williams and Farley encourage writers of all ages understand the excitement and importance of real world research, as well as offering guidance on how to approach it. In particular, they focus on that essential research tool — the interview — and share their insights on how to go about choosing who to interview, how to best make initial contact, and how to ask productive questions. They also offer strategies for using hobbies as a means of discovering new topics. In addition, throughout this presentation, the authors make selective use of storytelling and brief readings to show how dull facts can be turned into fresh fiction and how research adventures can be transformed into dynamic writing.

Appropriate Audience: Adults; students grade 4-12
---
Book deadlines require authors to schedule travel as far ahead as possible, but some school visits can be "piggybacked" onto booksignings and conference appearances.
For school visits, writers conference workshops, library visits and more, contact: [email protected].