CONNECT WITH TERRI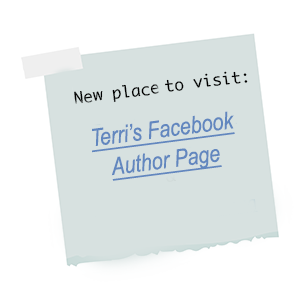 For school visits, writers conference workshops, library visits and more, contact: [email protected].
Connect with Terri on:

Instagram (Terri Farley photos)

Twitter

YouTube

Terri's Facebook Page

Instagram (Wild Horse Photos)
What's the most FAQ for Terri Farley?

"How did you get the idea for the PHANTOM STALLION series?"

Here's her answer:





---
To inquire about rights for Terri's books, please contact her literary agent:
Timothy Travaglini
Literary Agent
[email protected]
347-622-3803

---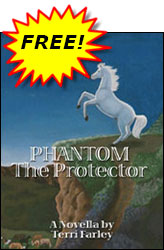 Phantom, the Protector: A Novella by Terri Farley
It's been a year since an avalanche sealed the Phantom's herd in Wild Horse Valley. They're living on dwindling resources, when a sudden thaw allows the wild horses to escape through a secret tunnel.

Back on their home range, they gallop toward a trap full of tasty feed. The corral sits on land belonging to convicted felon, Linc Slocum. His plan to build a fly-in golf course does not include wild horses, so he's working with BLM to strip the lands bordering Riverbend Ranch of mustangs.

Samantha Forster wants to work with her best friend Jen Kenworthy, her pal Jake Ely and his brother Seth to free the mustangs legally, but when the Phantom protects his family by facing a hotshot helicopter pilot who only cares about his paycheck, how far should Sam go to help the horse she loves?
READ THE COMPLETE NOVELLA HERE FOR FREE!