Phantom Stallion E-Newsletter September 2015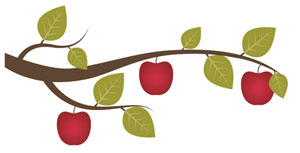 Dear Readers,
There's lots happening around my place in honor of my first new book in four years!
I've updated my website. Not only is it sunnier, with more movement, but if you can only remember TerriFarley.com or Phantomstallion.com -- both addresses go to the same place! Please check it out and see what you think.

My pets would like you to stop by and say "Awww, aren't they cute?" here.
Want to see a Q & A with me about the new book? Click here and scroll down on the page.
Links to all of my social media accounts are here, including … Wild at Heart: Horses and Kids Who Love Them.
WILD AT HEART : Horses and Kids Who Love Them
https://www.facebook.com/Wildathearthorses
What can you do here? Join in the adventure & beauty of American mustangs and all horses that are WILD AT HEART. Post favorite horse images (photos & art), stories and talk with other readers who like ♥ love ♥♥♥ or are crazy ♥♥♥♥♥♥ about horses!
If you're a reader under 18, feel free to tell your parents and that I monitor every post put up on this Facebook page and I've blocked strong language.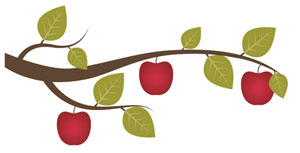 Are you on Instagram? Check out the breathtaking photographs of horses by MELISSA FARLOW, my partner in creating WILD AT HEART: MUSTANGS AND THE YOUNG PEOPLE FIGHTING TO SAVE THEM @wildhorsephotos
This month my calendar is very important! Between now and next spring (2016!) I'll be all over the country talking about books and wild horses. If I'm in your neighborhood, your state or just across the border from where you live, I would love to visit you!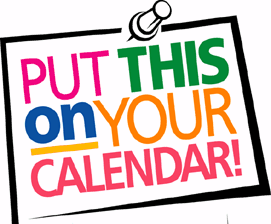 Where is Terri Farley?

September 24 - Booksigning - Mountain-Plains Library Association Conference, Great Northern Books booth - The Little America Resort in Cheyenne, Wyoming

September 28, 7:30 - Presentation and Booksigning - Boulder Bookstore 1107 Pearl Street 7:30, Boulder, Colorado Open to the Public

October 3, 2-3:30 Sundance Books 121 California Avenue Reno Nevada 89509 Reno, Nevada 2-3:30 Open to the Public

October 10 booksigning & chat - Hidden Valley Wild Horse Protection Fund's 3rd Annual BBQ & Fall Festival, Reno, NV Open to the Public

October 15 booksigning & chat - Northern California Booksellers Association Trade Show 1007 General Kennedy Ave, San Francisco, CA 94129 San Francisco

October 20 "Getting Your Story Straight" workshop, 5-7:30- Churchill County Museum 1050 South Maine Street, Fallon, Nevada

November 5-6 - acceptance of Sterling North Book Award & local school visits Edgerton Sterling North Book and Film Festival Edgerton, Wisconsin. Open to the Public

November 13 is National Day of the Horse --- where should I go??

2016

April 19-22 - workshop - Texas Library Association George R. Brown Convention Center, Houston, Texas.

HELPING HORSES
Do you have to own a horse or live in wide-open spaces to help horses -- wild or tame?
No way!
In this new corner of my newsletters, I'll introduce you to horse-lovers of all ages who are making a difference for equines everywhere.
Name: Angelica
Location: Georgia, U.S.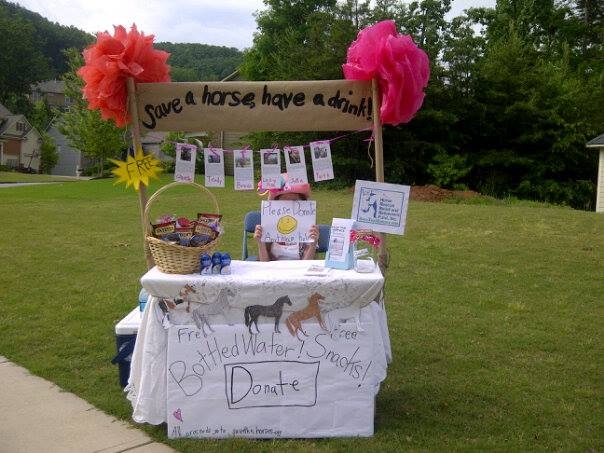 Angelica earns money to help horses by selling rose petals for guests to throw at wedding celebrations and creating a lemonade stand that educates customers about horses in need while they sip their cool drinks.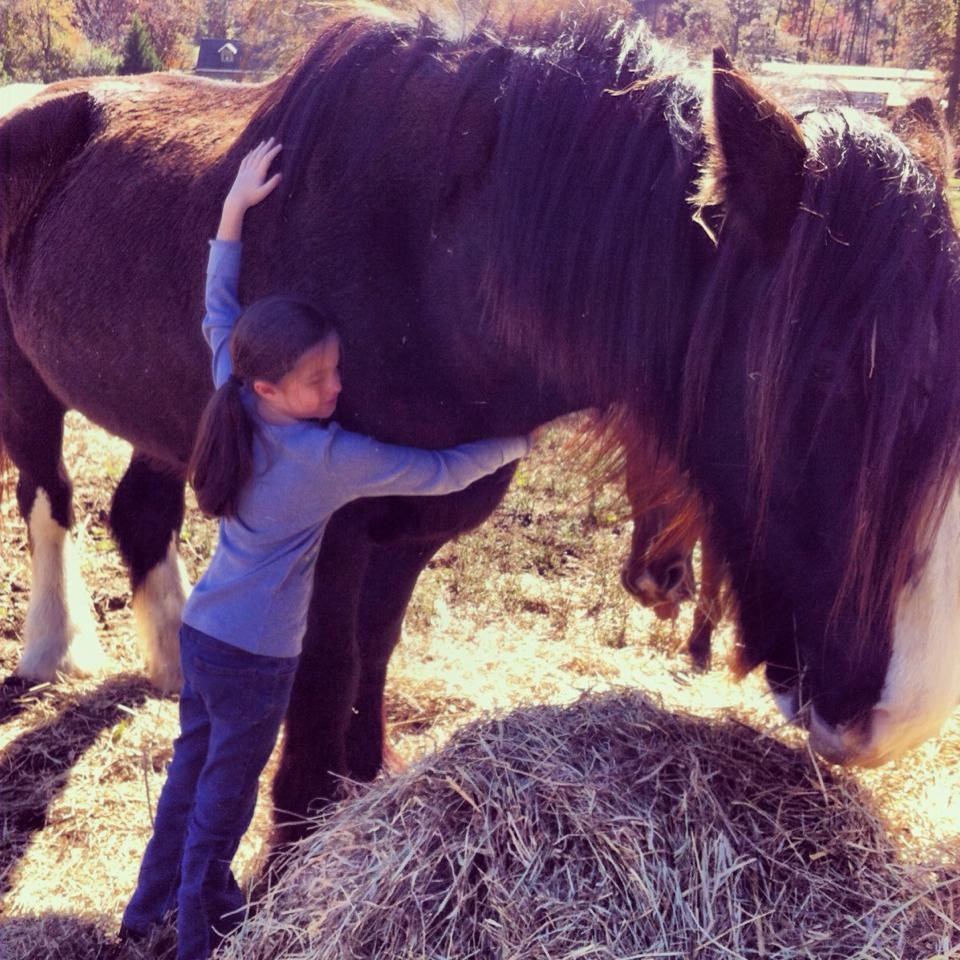 As a volunteer for Save the Horses Rescue, Angelica not only mucks stalls and hugs horses, she paints and decorates wooden horse shoes to sell at Save the Horses' Christmas fundraiser .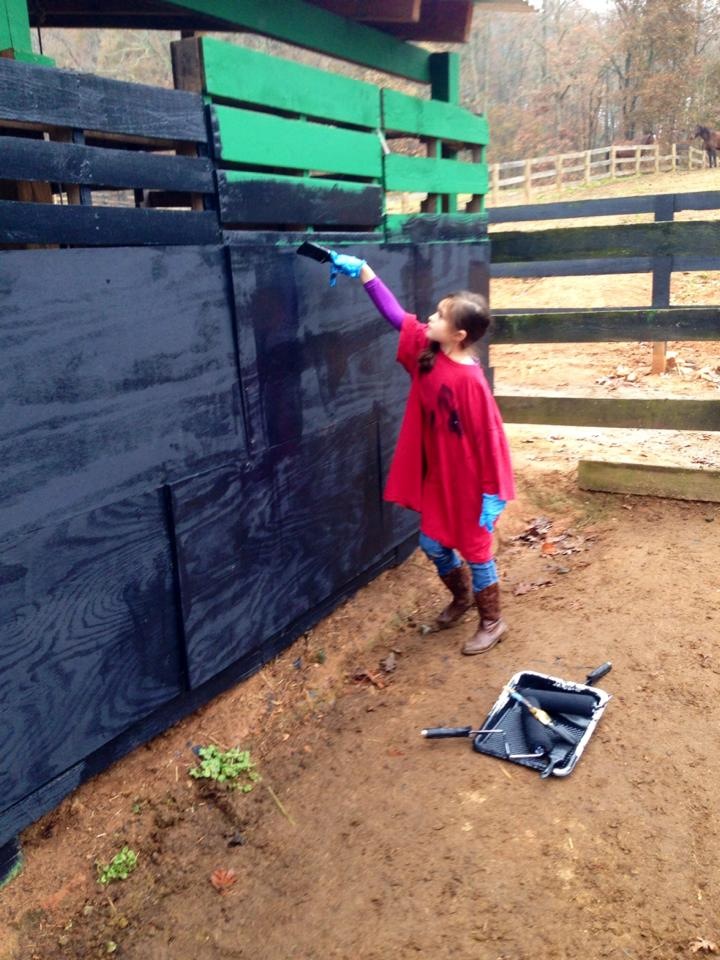 Angelica organized a work day at Save the Horses Rescue
Angelica's Favorites
Favorite thing about horses: Their curiosity and that they can forgive.
Favorite book: Misty of Chincoteague
Favorite movie: Spirit: Stallion of the Cimarron
Favorite dessert: Hot Fudge Sundaes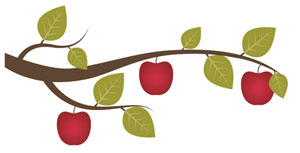 Buy Phantom Stallion
Terri's books are available for E-readers!

Phantom Stallion books are available at your local bookstore and online at Amazon.com, Barnes & Noble, and Indiebound.org