Phantom Stallion E-Newsletter December 2015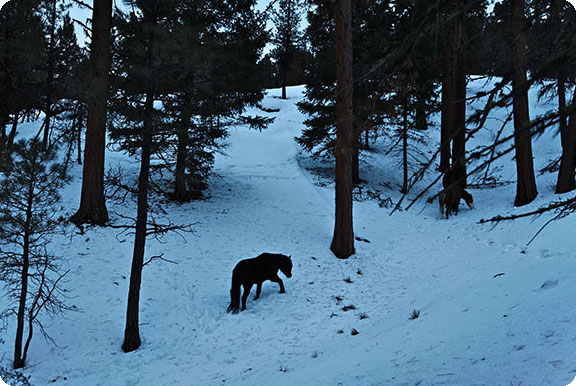 Wild horse holidays aren't cozy celebrations, but this mustang in Big Summit Horse Territory of the Ochoco National Forest in Oregon is wild and free and knows just where to find food, family and shelter.
Dear Readers,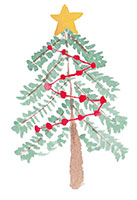 My new book WILD AT HEART: Mustangs and the Young People Fighting to Save Them, is coming up on its 3 month birthday! Since it popped into bookstores and libraries, I've been around the country, sometimes with photojournalist Melissa Farlow, talking to people -- young and old – about wild horses. We've accepted some awards, been on TV and radio, too, and that's wonderful because it attracts attention to a book that's all about saving real live mustangs.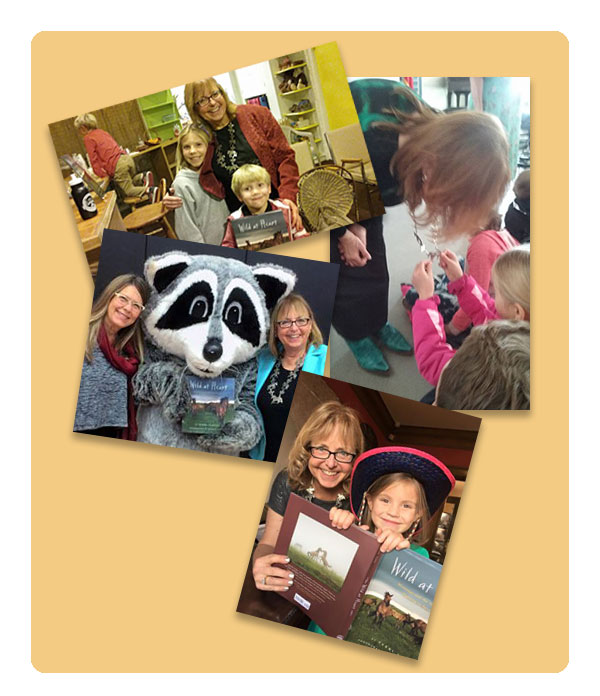 If you don't already have your own copy of WILD AT HEART, it's not too late. Most bookstores either have it on the shelf or can order it for you, and of course it's available online.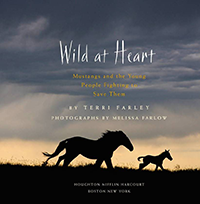 If you're one of the first 20 readers who emails me at [email protected] with your mailing address, I will send you an autographed bookmark as a gift!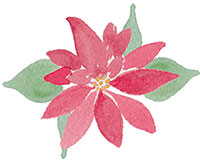 Are you a Horse Nerd?
Take this quiz to find out! Then, check out the answers placed upside down, someplace in the newsletter.


Are you an artist?
I want HORSE NERD to be a regular part of my newsletters, but I don't have a great picture to go with it. Want to help out? Email a scan of your original art showing a nerdy horse!
mammals
Arabians 3
gather
Nevada
canine
her name is on a law to protect wild horses
fastest yearling
Bureau of Land Management
Nevada
flaxen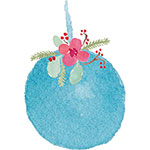 RUN WITH THE WIND IN YOUR MUSTANG MANE
Would you like to be part of our wild horse band? Follow Terri & Melissa on social media. Click here to find all of our hideouts!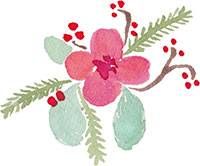 Where is Terri Farley?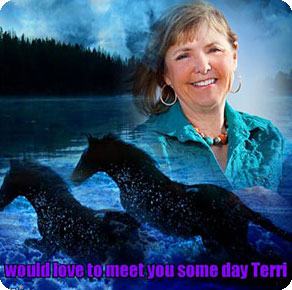 If you'd like me to visit your school or library to talk about reading, writing, wild horses and environmental science, now's a good time to ask your teacher or librarian to invite me! They can explore my website TerriFarley.com and email me at

[email protected]

. If you'd like to meet me at an event near you, take a look at my calendar and please introduce yourself!

December 17
Barnes & Noble Reno, Meadow Wood Court
5555 S. Virginia St.
Reno, NV 89502
775-826-8882
3:30 - 6:00 pm Booksigning




2016
January 16
4 p.m.
Boulder Bookstore
1107 Pearl Street, Boulder, Colorado 80302
[email protected]
Phone: 303-447-2074

January 17
SCBWI Denver Connect Event: Getting Serious About Series with Terri Farley
Contact [email protected]

January 27
Honors Academy of Literature school visit

February 14
HEARTS FOR HORSES

February 26-27
Nevada Reading Week
"What It Means to be a Mustang"
Reno, Nevada

April 20
Texas Library Association presentation
Houston, Texas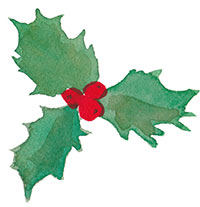 Sam's Blog
Frost outlined the wood grain of the boards under Ace's hooves as I rode out this morning.
All of my gelding's prancing and dancing proved he was as excited as I was to be out for a morning ride.
I hadn't ridden all week and I was about to explode with compressed energy. It got dark so early in December, that when I stayed after school working on the newspaper, then did my chores, there was no time left.
Saddle Up, Wild Horse Defenders!
#Hearts4Horses Campaign
Valentines Day 2016

Use a tweet, pic, or video
to tell your legislators to save
our wild horses!
---
Buy Phantom Stallion
Terri's books are available for E-readers!

Phantom Stallion books are available at your local bookstore and online at Amazon.com, Barnes & Noble, and Indiebound.org