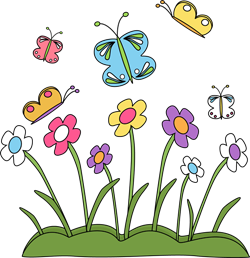 Phantom Stallion E-Newsletter April 2016
Contest - Vote for your favorite foal!
Pick April's FAVORITE FOAL and you may win a free, autographed copy of a PHANTOM STALLION book or WILD AT HEART.
Here's how:
Click on each small image to see a larger version, then go here to vote for your favorite. I'll announce the most FAVORITE FOAL next month and randomly selected winners and the winning photographer, will receive a free book.
---
WILD HORSE TRAVEL FOR TERRI!
COME SEE HER & TALK BOOKS & MUSTANGS IN Texas, Colorado and California (oh my!)
April 20 10:15 - 11:50 a.m.
TEXAS LIBRARY ASSOCIATION
Houston, TX

Back Bones, Not Wish Bones: Inspire Tweens & Teens to Stand Up for Issues They Care About with my editor Julia Richardson, Houghton Mifflin Harcourt Books for Young Readers; and Melissa Farlow, Melissa Farlow Photography. Immediately after the workshop, I'll be autographing books 12:00-1:00pm in the Author Area

Readers: If your school or public librarian is attending the Texas Library Association Convention, please let them know I will be presenting a workshop and I will be happy to autograph books that are already in school or public library collections if they want to bring them along!

April 21
Austin SCBWI lunch!

April 22 EARTH DAY
Sanchez Elementary School
73 San Marcos St.
Austin, TX

Saturday, April 30
Boulder, Colorado
ALL DAY Non-fiction Summit

Wednesday, May 2, 7 a.m.
Carbondale Rotary Club
Carbondale, Colorado

WHAT IT MEANS TO BE A MUSTANG Presentations

Monday, May 2, 5:30 - 7
Basalt Regional Library
14 Midland Ave
Basalt, CO 81621

Tuesday, May 3, 5:30 - 7
Glenwood Springs Branch Library
815 Cooper Ave
Glenwood Springs, CO

May 10 – my birthday and a big day in California's San Francisco Bay Area!
Don Callejon School
Santa Clara, CA

Hacienda Environmental Science Magnet School
San Jose, CA

South Hillsborough School
Hillsborough, CA

AND

Hicklebee's Bookstore:
Time: 3-4:30pm (presentation start time 3:30 pm)
Address:
Hicklebee's
1378 Lincoln Ave.
San Jose, CA 95125
[email protected]

May 21
River of Words Literary Crawl
Reno, Nevada

June 10-12
Western States Horse Expo
Cal Expo
Sacramento, California
Coming in next month's newsletter: a brand new (long) Sam's blog!
---
Where is Terri Farley?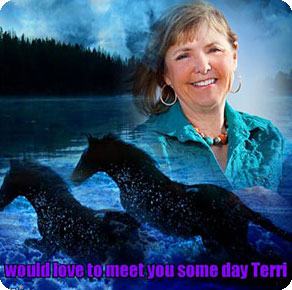 If you'd like me to visit your school or library to talk about reading, writing, wild horses and environmental science, now's a good time to ask your teacher or librarian to invite me! They can explore my website TerriFarley.com and email me at

[email protected]

. If you'd like to meet me at an event near you, take a look at my calendar and please introduce yourself!


---
Buy Phantom Stallion
Terri's books are available for E-readers!

Phantom Stallion books are available at your local bookstore and online at Amazon.com, Barnes & Noble, and Indiebound.org